Info, Actu et Événements France et International
[Inscrivez-vous ! ] Afterwork Recrutement BNP Paribas : «#Data #Dev #Cybersécurité #IntelligenceArtificielle»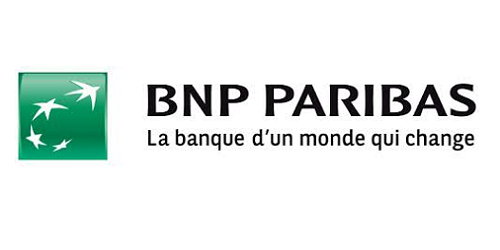 « Rencontrez votre futur manager pour inventer ensemble la Banque de demain! »
Quand : Jeudi 5 avril de 18h30 à 22h à Paris (métro Bibliothèque François Mitterrand)
Lieu : MK2 VR, l'un des lieux phares dédié à la réalité virtuelle en Europe
Événement sur invitation : vous souhaitez faire parti des 80 pré-sélectionnés ?
Inscrivez-vous avant le 2 avril 2018 !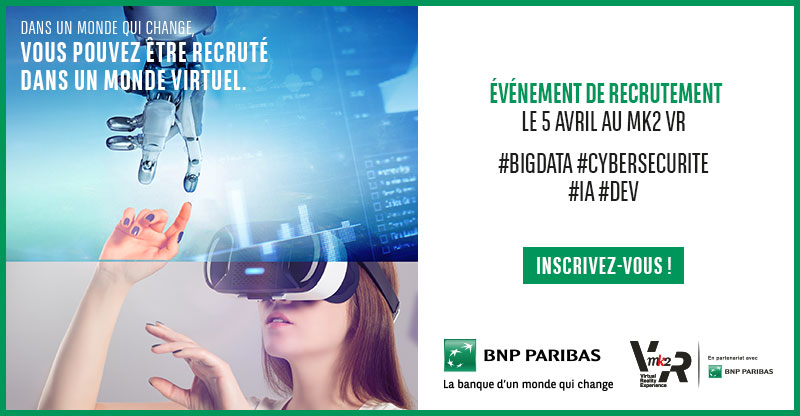 Ingénieur/Master/Bac+5 en mathématiques/statistiques/développement Big Data avec au minimum une 1ère expérience ?
Cette soirée sera pour vous l'occasion de découvrir de façon très concrète les opportunités métiers liées à la transformation numérique à pourvoir auprès de BNP Paribas  :
Datascientist,
Développeurs Data & Big Data
Experts en Cybersécurité et en Intelligence Artificielle
Après une courte présentation des enjeux et fonctions, vous serez invités à échanger autour d'un cocktail avec les managers, collaborateurs et RH au cours duquel ils répondront à toutes vos questions.
Vous pourrez également tester le dispositif de réalité virtuelle du mk2
pour des sensations garanties !
N'attendez pas pour vous inscrire ! Cliquez maintenant
---
[Apply Now] Skilled Data Scientist in Paris @BCG GAMMA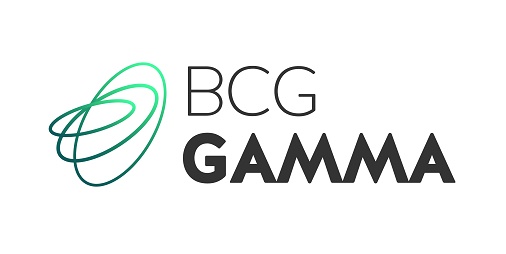 BCG GAMMA combines innovative skills in computer science, artificial intelligence, statistics, and machine learning with deep industry expertise.
The BCG GAMMA team is comprised of world-class data scientists and business consultants who specialize in the use of advanced analytics to get breakthrough business results. Our teams own the full analytics value-chain end to end: framing new business challenges, building fact-bases, designing innovative algorithms, creating scale through designing tools and apps, and training colleagues and clients in new solutions.
BCG GAMMA is looking for a passionate and talented Data Scientist (Paris)
Master/PhD Degree in computer science, applied mathematics, statistics, machine learning
2-5 years of relevant industry work experience providing advanced analytics solutions
Additional experience in core analytic methods such as predictive modeling
Fluency in at least one scripting language (e.g. Python, R)
To apply https://talent.bcg.com/apply?in_link=GAMMA_EMEA_Positions
---
[Expert Data Scientist à Paris] Mastère Spécialisé® Expert Big Analytics & Métrics à Paris : Inscrivez-vous maintenant !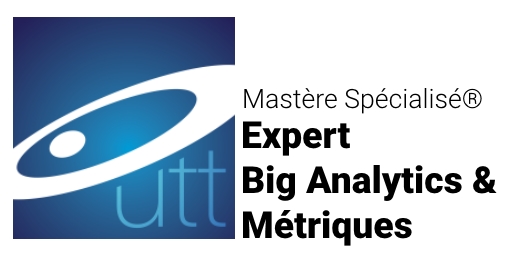 L'Université de technologie de Troyes ouvre sur Paris en Septembre 2018, la 3ème promotion de son Mastère Spécialisé® Expert Big Analytics & Métriques.
Gouvernance & sécurité des données, Data as Services, langages et outils (R, Python…), Data mining, Machine & Deep Learning, Hadoop & MapReduce, Visualisation interactive de la donnée, ce MS® (bac+6) forme des spécialistes capables de concevoir, mettre en place et piloter les solutions permettant de résoudre la complexité de la gestion et l'analyse des Big Data.
Offre tarifaire préférentielle (-10%) pour les premiers admis ! Découvrir ce programme
---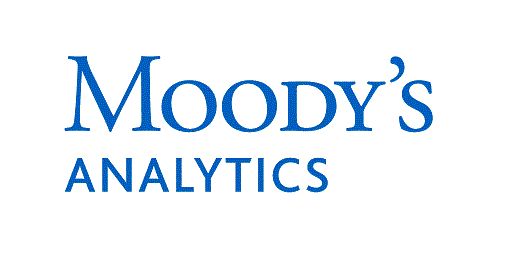 Career @ Moody's Analytics: Technical Consultant – Saint Cloud Cedex
Moody's Corporation (NYSE: MCO) is the parent company of Moody's Investors Service. The Corporation, which reported revenue of $3.6 billion in 2016, employs approximately 10,700 people worldwide and maintains a presence in 36 countries.
Actively seeking a Technical Consultant to join our Implementation Services Group within their ERS – Banking Reg Tech organization. Implementation Services team specializes in installing, upgrading and configuring our financial software suites on customer site.

Ideal candidate:
Degree in Computer Science (or equivalent).
First experience on Big Data projects will be much appreciated : Hadoop,spark,yarn,etc
Extensive experience with either a software developer or systems integrator working as an expert on technically complex applications and architectures
Excellent command of PL/SQL: coding, performance tuning (analysis of execution plans) and usage of performance optimization tools
Good written and verbal communication skills in English and French.
---
Carrière BigData @ Société Générale : Analyste Quantitatif – Data Scientist  H/F : Référence – BD-1800013S – Poste Pourvu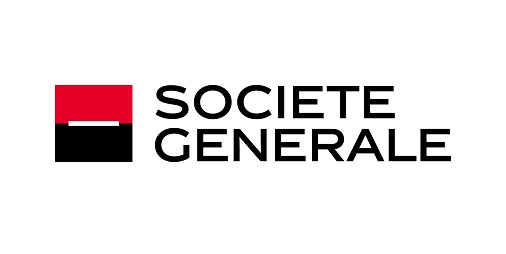 Avec 31 millions de clients dans 66 pays, la Société Générale est l'une des plus importantes entreprises de services financiers en Europe.
Votre Profil
École d'Ingénieur/M2 spécialisation statistiques, économétrie, data science
1ère expérience (stage/alternance/CDD…) en modélisation statistique des risques.
Maîtrise R, SAS, VBA, C++
et des techniques de modélisation des risques : modèles économétriques, statistiques, probabilistes, machine learning, data visualisation…
Mission
en charge du développement/suivi des modèles de risque (opérationnel, stress-testing…).
développement et/ou évolution des modèles économétriques, statistiques et Machine Learning appliqués à la prédiction des risques.
Poste Pourvu

---
[A vos agendas] Salon Big Data Paris 2018, l'événement leader du Big Data en France
BigDataFr est partenaire du Salon Big Data Paris qui se tiendra les 12 et 13 mars 2018 de 8h30 à 19h00 au Palais des Congrès. Voir infos pratiques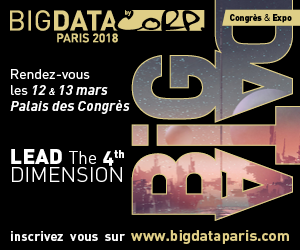 Pour cette 7ème année consécutive, le congrès invitera les figures les plus emblématiques de la filière pour 48h d'immersion dans le futur de l'entreprise data-driven ! Véritable laboratoire d'innovation et d'inspiration, le sommet vous dévoilera des retours d'expérience inédits de plus de 100 speakers visionnaires, fleurons de l'économie internationale, qui réinventent jour après jour les codes et usages de la data au sein de leurs organisations.
Soyez l'un des 15 0000 professionnels à prendre part à ce rendez-vous : réservez votre accès dès à présent ! :
Consultez le programme complet des conférences
---
Career @ Management Solutions (Paris): DataScientist Consultant Graduate/Junior or Experienced Position
Management Solutions is a multinational consulting firm whose core mission is to deliver business, risk, financial, organisation, technology and process-related advisory services targeted at functional aspects and the implementation of related technologies.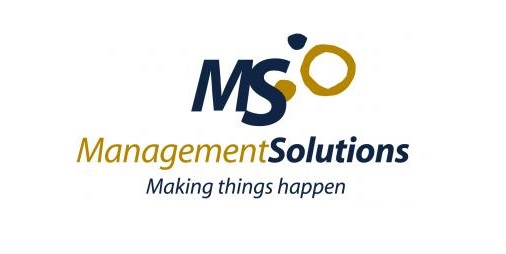 DataScientist Consultant in Paris – Graduate/Junior or Experienced Position
– Data Scientists with a sound academic record in a discipline relating to Mathematics/Statistics/Actuarial Science/Physics.
– MSc in Data Science, Quantitative Finance, Risk Management or related is a plus.
– 0-5 years of professional experience in the financial field.
– Specific post-graduate studies are a plus, especially in Data Science, Quantitative Finance or similar
More information here : Data Scientist Consultant in Paris – Graduate Position
More information here : Data Scientist Consultant in Paris – Experienced Position
Coup de cœur BigDataFr : La Statistique expliquée à mon chat, une chaîne Youtube Belge de vulgarisation scientifique qui a du chien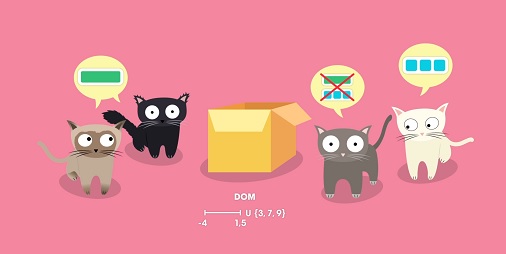 A l'origine de ce projet : Laura Maugeri (infographiste), Gwenaël Grisi (compositeur) et Nathan Uyttendaele (docteur en sciences, spécialisé dans la statistique).
Le principe ? De courtes vidéos sur des sujets essentiellement statistiques et mathématiques, riches en couleur, qui n'ont pas peur d'aller en profondeur et… des chats.
La statistique expliquée à mon chat a notamment obtenu le prix Wernaers 2017 de la communication scientifique, le plus prestigieux prix de vulgarisation scientifique délivré en Belgique.
Dernière vidéo en date : Les homéopathes se foutraient-ils de notre gueule ?
---
Transformer les données complexes
Le récent et important développement du Drive (50% de croissance annuelle depuis 2011), est l'innovation française qui connaît un vif succès et représente le véritable relais de croissance des enseignes de distribution.
+ 4 000 magasins proposent désormais un service de Drive / Click & Collect (commande en ligne et retrait en magasin) sur le territoire français.
Data Impact est une startup spécialisée dans la récolte et le traitement de données massives dans le secteur alimentaire.
L'entreprise, spécialisée dans la mise en place d'outil de business intelligence pour les professionnels, collabore avec les leaders du marché.
Découvrir Data Impact en vidéo + recrutement


---
Objectif Start-Up : les entreprises innovantes qui recrutent à Paris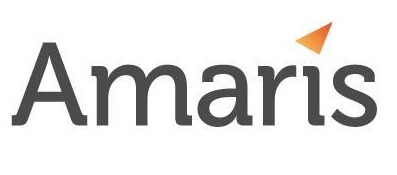 Amaris, cabinet de conseil en Technologie et Management, recherche pour le compte d'un client start-up à très fort potentiel un/une : CTO / Directeur Technique Senior / Leader technique à Paris.
Profil & Parcours
Expérience(s) précédente(s) dans la direction / le développement d'application mobile (Android / IOS)
Top École d'ingénieurs
Esprit start-upIl s'agit d'un projet très ambitieux, les moyens nécessaires sont mis à disposition pour atteindre l'objectif fixé.

Urgent : envoyez dès maintenant vos CV et lettre de motivation à Matthieu Gidel
---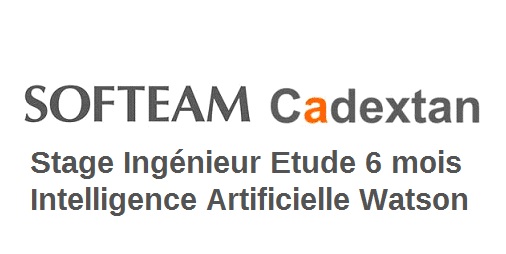 Stage : Ingénieur d'Etudes – Intelligence artificielle Watson
Lieu du stage : Paris
Durée : 6 mois
Au sein du Lab Cognitif de SOFTEAM Group constitué d'une équipe de 3 permanents et d'une communauté de plus de 10 consultants, le stagiaire participera activement à l'industrialisation de la plateforme de développement SOFTEAM basée sur le socle d'intelligence artificielle IBM Watson.
Contexte technique : Intelligence artificielle, cognitif; Natural Language Processing; Robotisation; Cloud; API; REST; Java, NodeJS, SQL.
Votre profil : De formation bac+5 en informatique, vous recherchez un projet de fin d'études. Vous avez de solides compétences techniques et un bon niveau en langues (français, anglais).
Modalités et candidatures pour le stage : cliquez ici
---
Data Scientist Now : Certificat Big Data de l'UPMC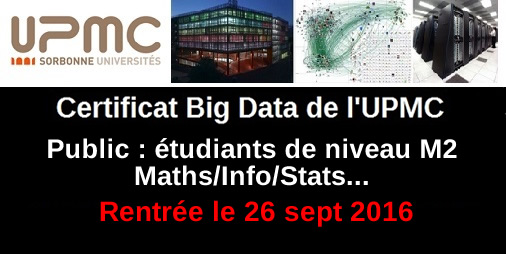 Université Pierre & Marie Curie/UPMC
4 Place Jussieu, 75005 Paris
Pour qui ?
Le certificat est ouvert à tous les étudiants en cours de formation et/ou travaillant déjà en entreprise de niveau M2 en maths appliquées, informatique, statistique….
Les étudiants devront justifier d'une certaine aisance dans les langages de programmation scientifique (R, Python, Matlab ou autres)
Début des cours : lundi 26 septembre 2016
---
IT & Big Data News: Congratulations!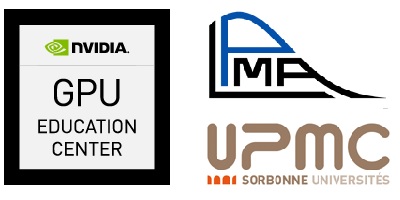 The UPMC has been awarded the GPU Education Center Program Certification by NVIDIA, the world leader in visual computing technologies.
The UPMC has been selected on its demonstrated commitment to advancing the state of parallel education using GPU Computing and/or CUDA C/C++.
---
BigDataFr recommande : Les PME à l'assaut du Big Data : le Best-Off
Pour casser les idées reçues et convaincre les PME du potentiel du Big data, Bpifrance a organisé le 03 novembre 2015 une journée sur le thème « les PME à l'assaut du Big Data ».
Revivez en vidéo le meilleur de cette journée.
1) Comment le Big Data transforme le monde ?
Visionnez les interventions recommandées par BigDataFR
---
IT managers speak out about big data analytics (source Intel) On Apache Hadoop framework: […]The industry can help by continuing to innovate around the Apache Hadoop* framework, including developing solutions for specific applications, such as real-time analytics […] This and work on standards and best practices for security, privacy, and interoperability will help organizations to take best advantage of infrastructure for big data analytics at both the hardware and software levels.
Source :
intel.com
---
Big Data on the Grill: IT Experts Review (source Intel)Mike Gualtieri, principal analyst at Forrester Research; Saran Mandair, senior director of IT, Big Data Infrastructure at PayPal and Richard Theige, senior director of operations at NextBio, are using big data to make a difference in their companies. Hear them talk about lessons learned.[…]
Source :
intel.com