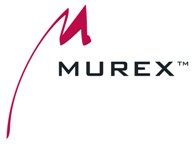 Internship Murex – Java implementation of an SQL console for a proprietary database
Murex is a recognized global leader in software development for trading, risk management and processing. Every day banks, asset managers, corporations and utilities, across the world, rely on Murex people and Murex solutions to support their capital markets activities.
Our motto "pioneering again" sums it all up: since its creation, Murex has reinvented itself time and again to adapt to capital markets revolutions – each time offering innovative software solutions to the industry.Over 1,800 specialists are located across our 17 offices: Beijing, Beirut, Dubai, Dublin, Hong Kong, London, Luxembourg, Moscow, New York, Paris, Sao Paulo, Santiago, Seoul, Singapore, Sydney, Tokyo, and Toronto.
The Murex platform is an integrated Front to Back to Risk system to manage a wide range of financial products : OTC, listed and different types of stock. The platform also allows the real time handling of all the market data required to price these products. The Pop R&D team is responsible for investigating and building the technical foundations for the future of Murex. It is composed of the RTBI, GUI & IMDB teams.
This internship should take place within the IMDB team
We are currently building a real time aggregator of the maket risks faced by our customers. In order to handle their high expectations in terms of volumes, latency and throughputs that are typically encountered within Capital Markets, we are using state of the art technologies, like In-Memory and Big Data computing.
In order insert seamlessly within the existing ecosystem, our system also exposes an SQL interface. We are using a blend of ScrumBan and Extreme Programming, placing quality and real teamwork at the core of everything we do.
Your mission
The goal of this internship is to make a proprietary JDBC database queryable by SQL clients.
The internship will be divided in three parts:
1. Research on existing open source solutions. Comprehension of the existing code, then creation of user stories related to the subject.
2. Development of a command line client that supports basic SQL and proprietary statements.
3. Implementation of SQL driver features in the production code to ensure the integration with standard SQL clients.
You will follow the Test-Driven-Design (TDD), and the agile methodology during the development.
Key responsibilities
-You will be proactive and autonomous
-You will have to learn quickly and enthusiastically
Requirements
-You have good communication skills
-You have very good computer programming skills
-You have a good knowledge of JAVA
-You have a good level in written and spoken English
-JDBC knowledge is an advantage.
Profile
-Last year student in Engineering School or Master looking for end of study internship
-Good level in software development (Java)
-No financial knowledge required Length 6 months