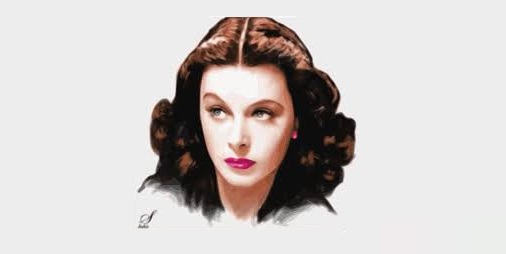 [Wonder Woman… For Real] New film « Bombshell: The Hedy Lamarr Story » tells how Hollywood star helped to invent GPS, Bluetooth and WiFi!
A documentary produced by Susan Sarandon, about Lamarr's career as an actress and later as an inventor, premiered at the 2017 Tribeca Film Festival.
Startlet, screen siren, the most beautiful woman in the world, all phrases used to describe 1940's Hollywood actress Hedy Lamarr.
Alexandra Dean's documentary adds Inventor to the list. Known for her matchless beauty and electric screen persona, Lamarr's legion of fans never knew she possessed such a beautiful mind.
Hedy Lamarr was an Austrian Jewish émigré who acted by day and drew mechanical and electronic inventions by night.
At the centre of the new documentary is her little-known life as a successful inventor.
Lamarr came up with a "secret communication system" to help the Allies to beat the Nazis.
Weaving in Lamarr's own voice from archival recordings, Dean reveals how Lamarr gave her patent to the Navy, received no credit for her contributions, and wound up impoverished in her latter years.
« Bombshell: The Hedy Lamarr Story » is a film for lovers of history, Hollywood and science.