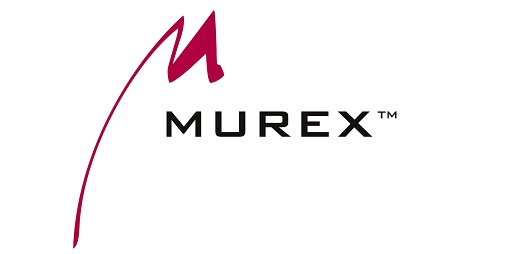 Stage Murex : Stage Acquisition et distribution de paramètres de marchés (H/F) - BD-14441
Au sein de Murex, les équipes Front-office développent des solutions métier comme le real time portfolio management, le structured trade builder ou le marketdata processing. Les contraintes de la plateforme intégrée exigent que ces solutions soient génériques et indépendantes de tous types de produits. Ces équipes construisent des applications basées sur des serveurs calculatoires temps réel hautement distribués qui restituent à l'utilisateur une vue synthétique et cohérente de sa position et de son exposition aux risques de marché.
Le principal défi d'une telle architecture est de concilier l'efficacité calculatoire et l'opérabilité de la plateforme MUREX.
L'équipe Market data est responsable du cycle de vie des données de marché (volatilité, courbe de taux, dividende,…) du Front-office et plus particulièrement du graphe calculatoire et de son comportement face aux impacts temps réels et aux scénarios.
Elle offre des APIs génériques pour permettre l'import/export des données, rafraîchissement temps réels et la visualisation des données.
Mission
Dans cet environnement temps-réel et distribué, il s'agit de repenser l'acquisition des paramètres de marchés des fournisseurs comme Reuters ou Bloomberg, leur stockage en mémoire, et leur historisation.
Le stagiaire aura comme mission de développer un prototype fonctionnel du logiciel. Il sera en relation avec des équipes techniques et fonctionnelles pour discuter des solutions proposées.
Le stage portera principalement sur
La conception et implémentation de nouveaux composants en Java répondant aux aspects suivants :
Acquisition des données à des fréquences différentes et en gros volumes.
Modélisations des données.
Historisation des données en mémoire en fonction du temps.
Mise à disposition des données à des consommateurs Java et C++.
La mise en place d'outils afin d'observer et analyser les probables problèmes fonctionnels ou techniques (performance, disponibilité, etc….) des différents composants dans un environnement de production.
Le définition et l'écriture des tests unitaires et des tests d'intégrations de composants.
L'usage de GIT pour archiver et versionner le code.
Murex is currently adopting Web technologies to build its next generation products. We are currently seeking a JavaScript/HTML5/CSS/AngularJS intern to join the R&D – User Interfaces Team and help achieve the following:
Develop a set of reusable graphical components:
Controls: Checkbox, Combobox, Date and Time Input, Number Input, Password Input, Search Input, Text Input, Label, Radio buttons, Select, Slider, Switch, Text Area, User feedback, Input Validators, buttons, Image field, Progress Bar, Menus, Toolbar etc.
Layouts: Collapsible, Flex Layout, Form Layout, Grid, Panel, Popup, Tabs, etc…
Collections: Data Grid, List View, Paging Control, Table, Tree, etc…
Visualizations: Charts, Gauges, Timelines, Treemaps, etc…
Use GIT to handle code versioning and archiving
Define and code unitary and integration tests to secure developed features.
Pré-requis
Étudiant en dernière année d'École d'Ingénieurs/Informatique ou en Master universitaire, ayant un bon niveau en Java et attiré par la finance de marché et les problématiques de distributions calculatoires.
Des connaissances en C++, Apache Geode, Apache Ignite, Apache Kafka seraient également fortement appréciées.
Rigueur, autonomie et capacité de travailler dans un contexte agile.
Répondre à cette offre
Postulez en ligne sur le site de Murex en cliquant sur ce lien ou
envoyer vos CVs et lettre de motivation à stmurex@bigdatafr.com en mentionnant la référence BD-15021